Resource centre for ZX Spectrum games using
Manic Miner and Jet Set Willy game engines
II A. Jet Set Willy (JSW48)
New games based on Matthew Smith's original Jet Set Willy game engine for the 48K Spectrum.
4. Henry's Hoard
Authors: Martyn Brown and Andy Bigos
Publisher: Alternative Software Ltd
Year: 1985
Reissued: 1986, 1989
Language: English

Henry's Hoard, released commercially in 1985, uses a heavily-modified JSW48 game engine. This fact was discovered by Philip Bee in April 2000. The gameplay is almost identical to Jet Set Willy, while the title screen, Game Over screen and lives display have been extensively modified.
Three versions of Henry's Hoard exist: the 1985 edition, the 1986 edition and the latter edition with minor changes (and the year 1987 mentioned in the scrolling message on the title screen), which appeared on Side A of "MicroHobby" Issue 188: Tape 7 in May 1989.
Number of edited rooms: 51
Number of rooms accessible without cheating: 51
Number of rooms which need to be visited to complete the game: 49
Number of items to collect: 244
Bugfix needed after original release? YES
Official bugfix released? NO
Unofficial bugfix available? YES
Spare lives at the start: 5
Bonus lives awarded: YES - lives are restored in the rooms "LITTLE SPADGERS", "THE SHRINE", "DO MUSHROOMS GROW IN CASTLES ?" and "HELP! MELVIN'S ALE HAS ESCAPED !"
Completable without loss of life? NO
Lives which need to be sacrificed to complete the game: 1
The game does not use a clock.
Download links
The screenshots below depict the 1985 edition. Most of the screens in the 1986 and 1987 editions look exactly the same. Those which are different are shown at the end.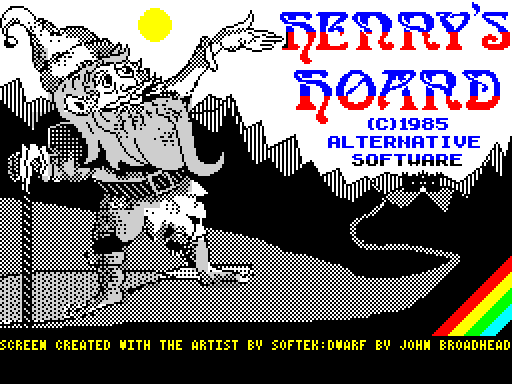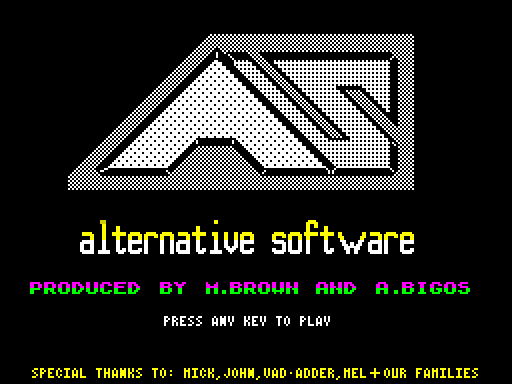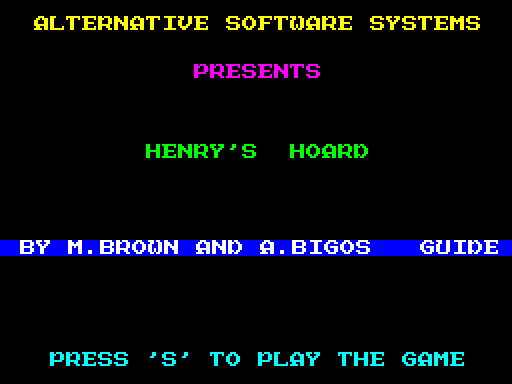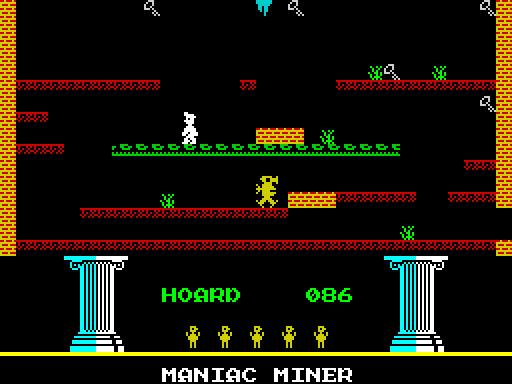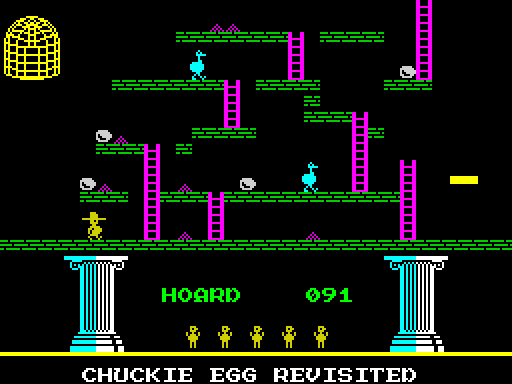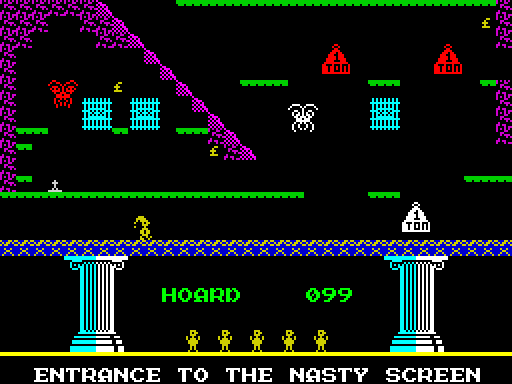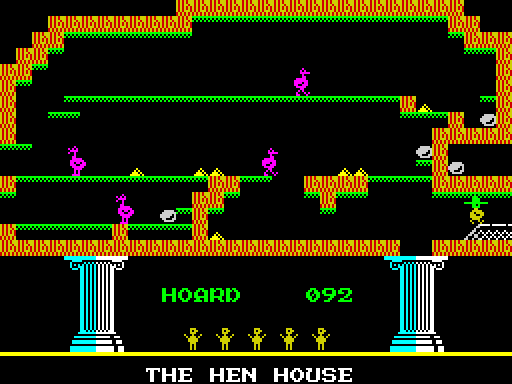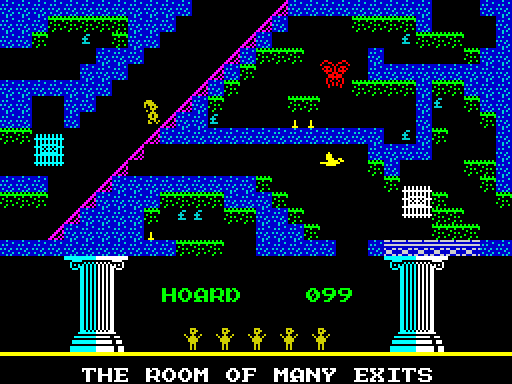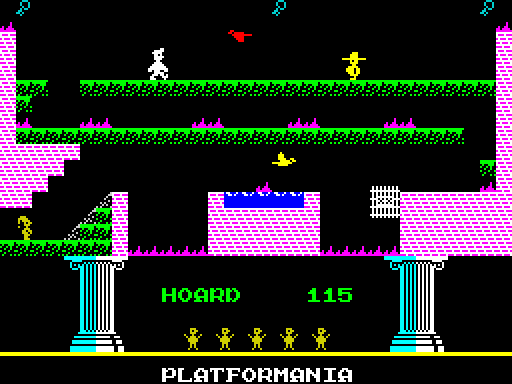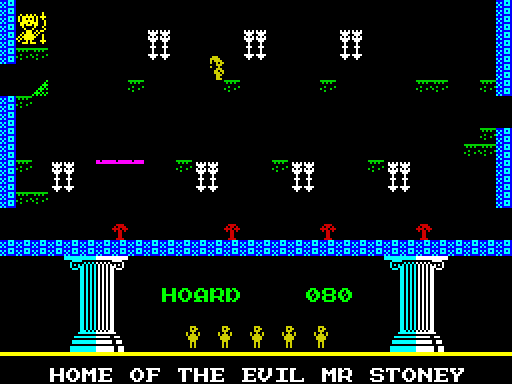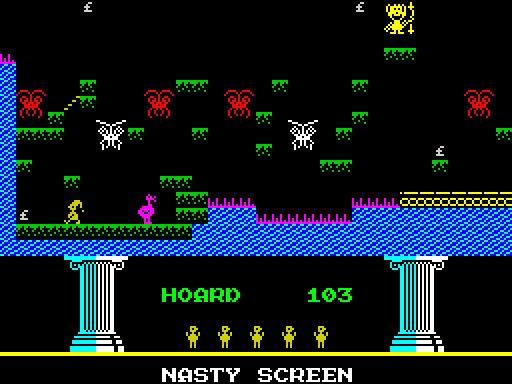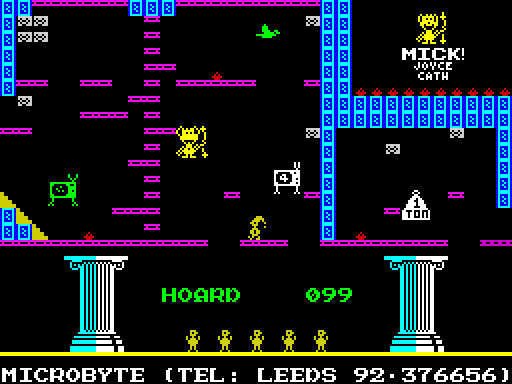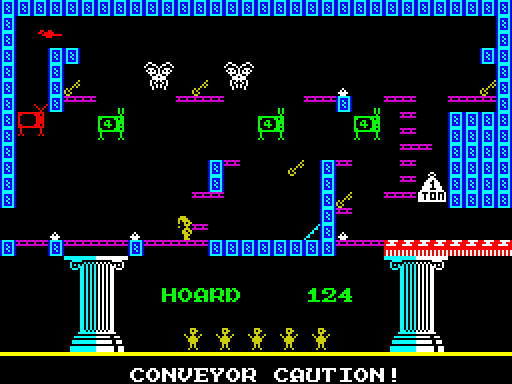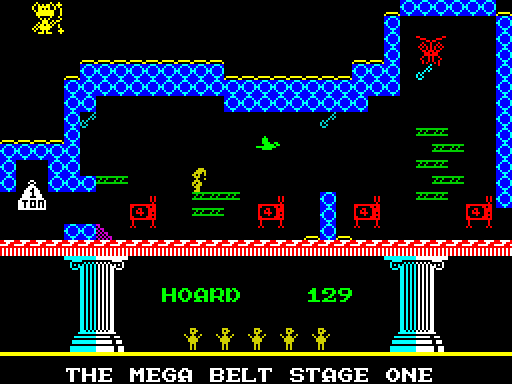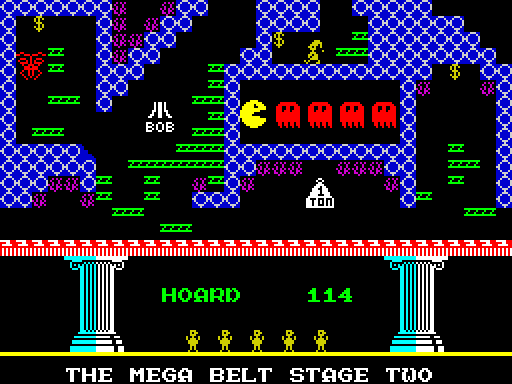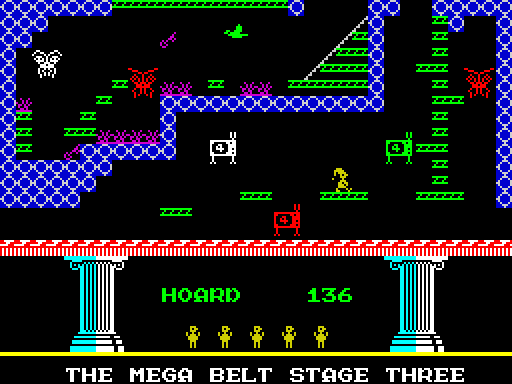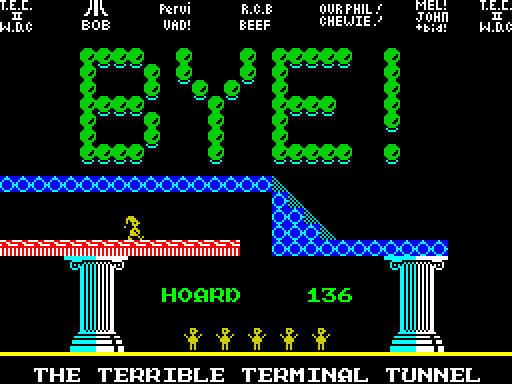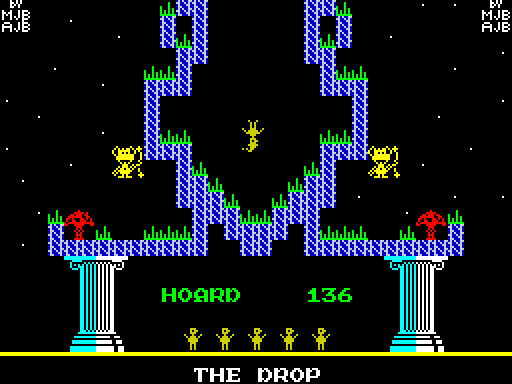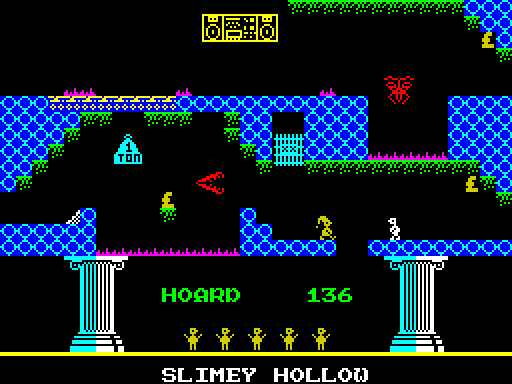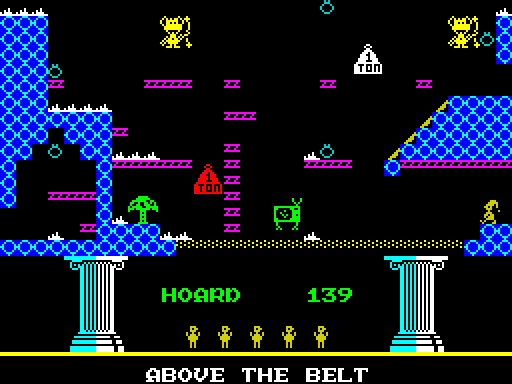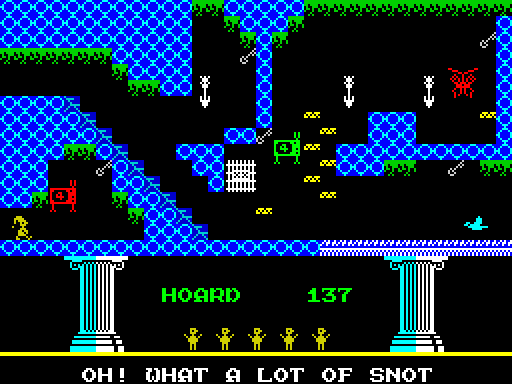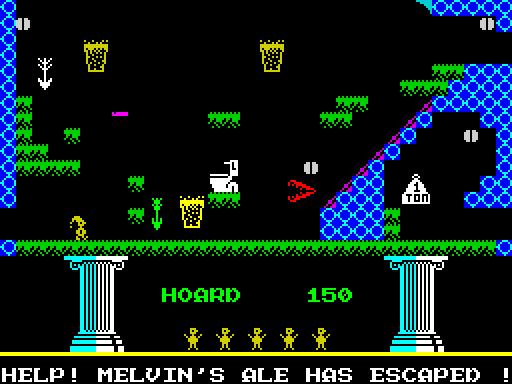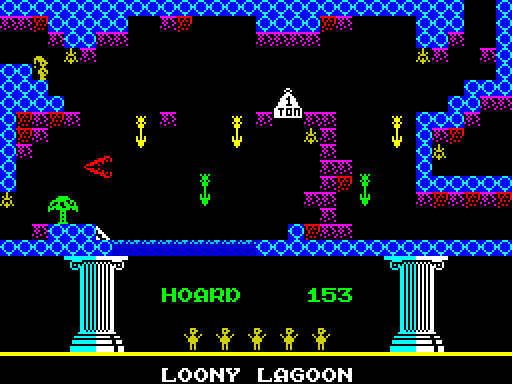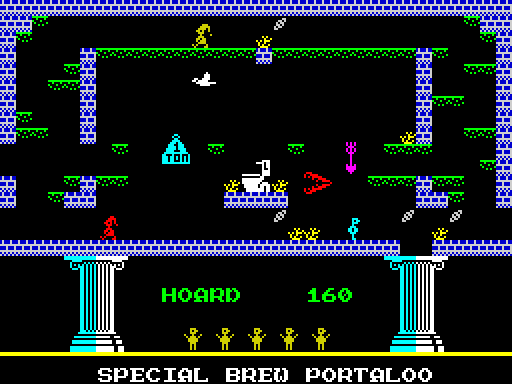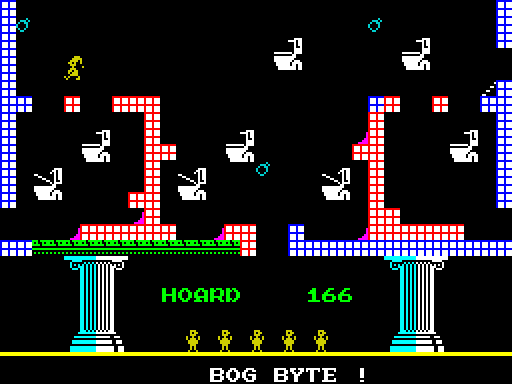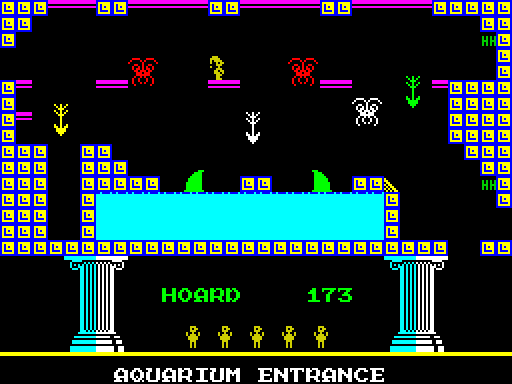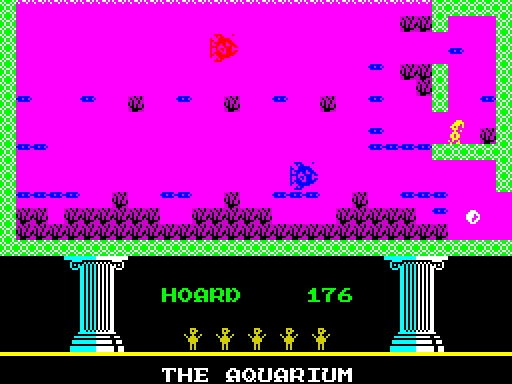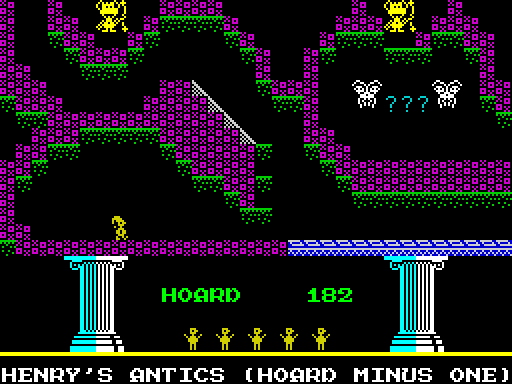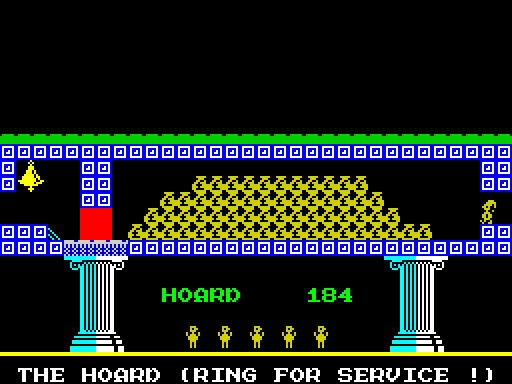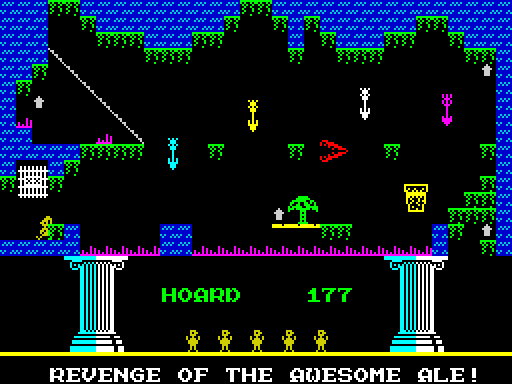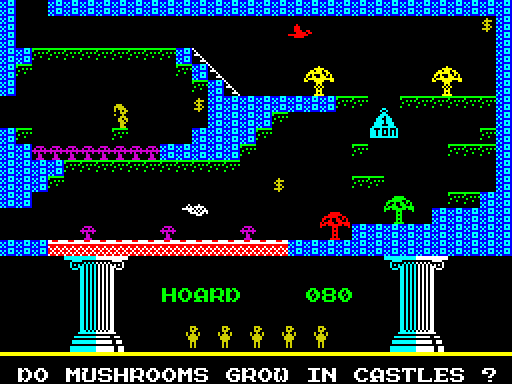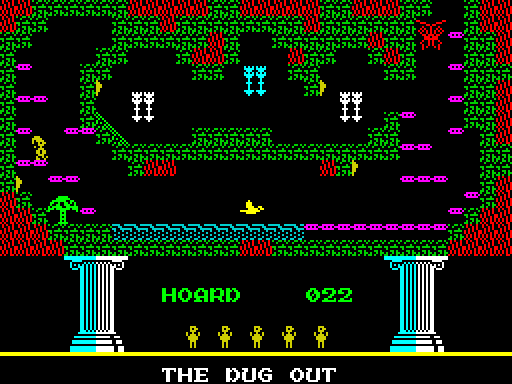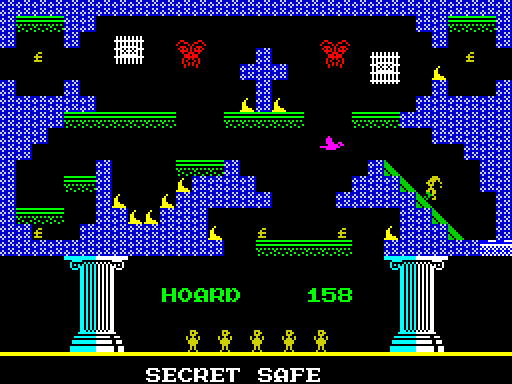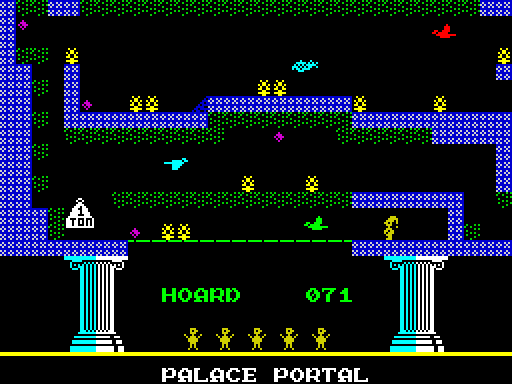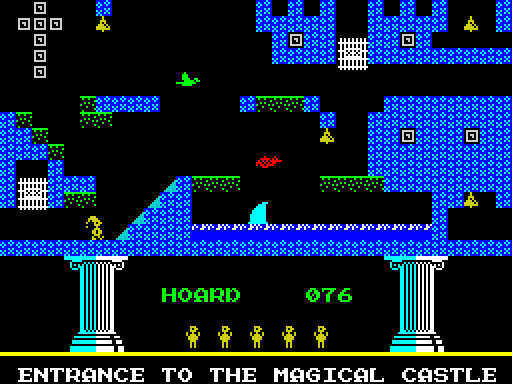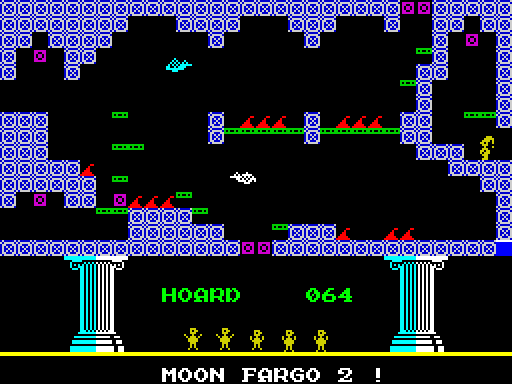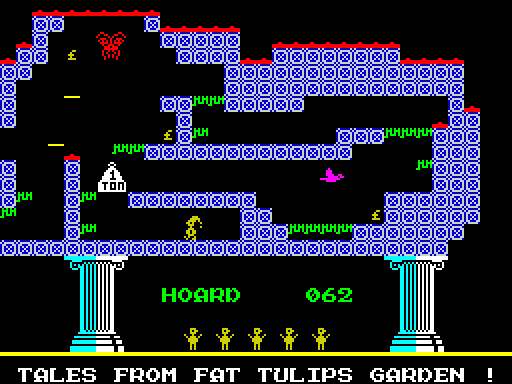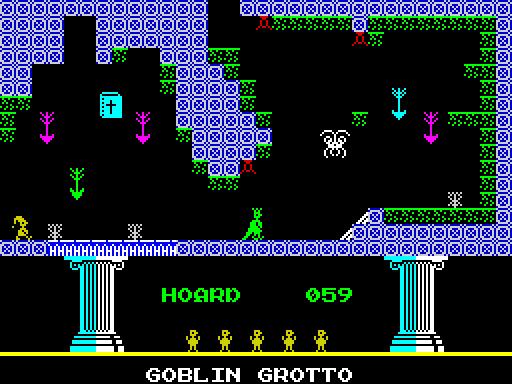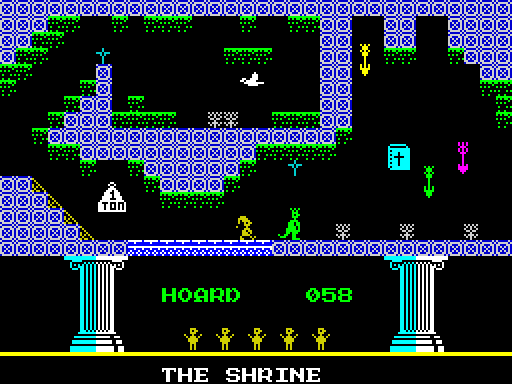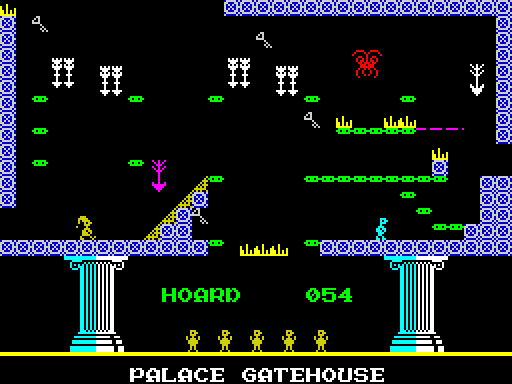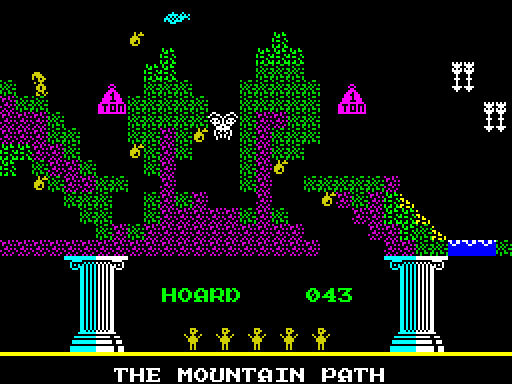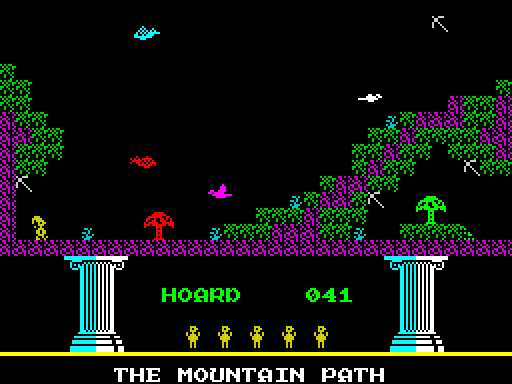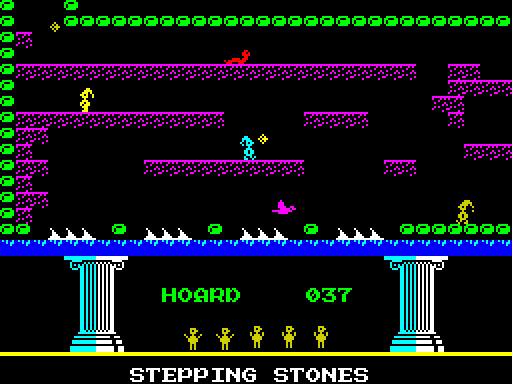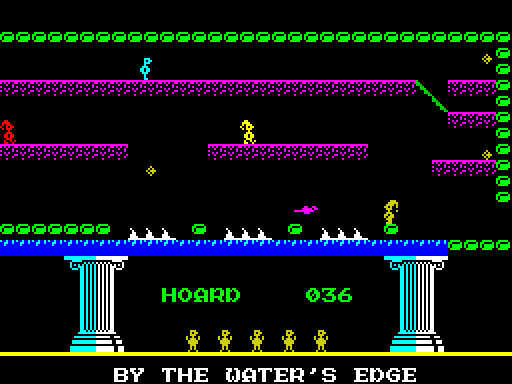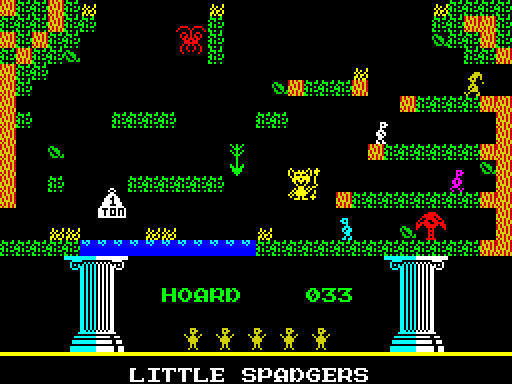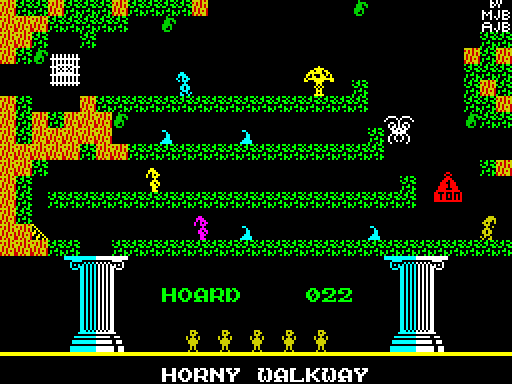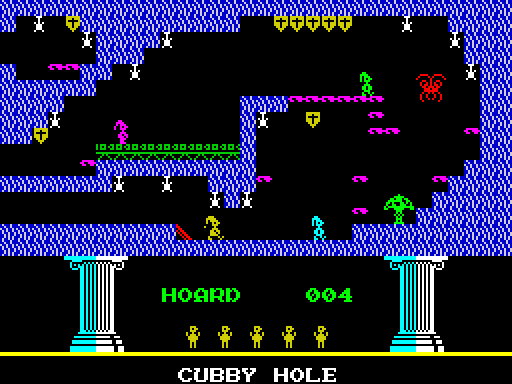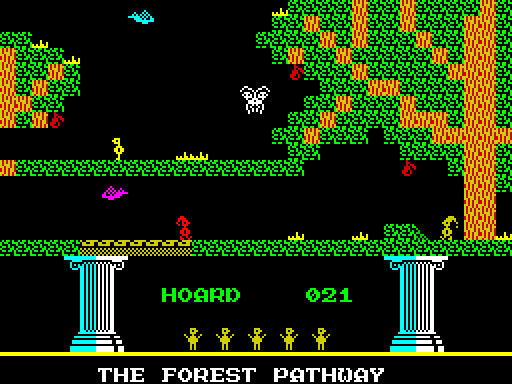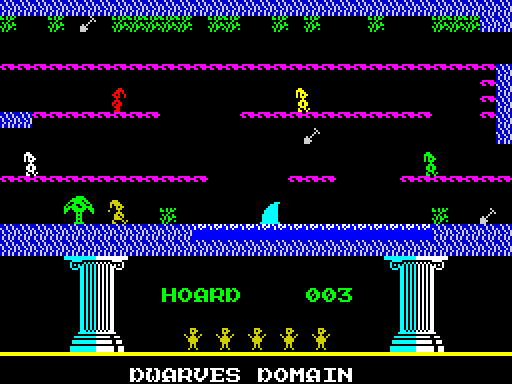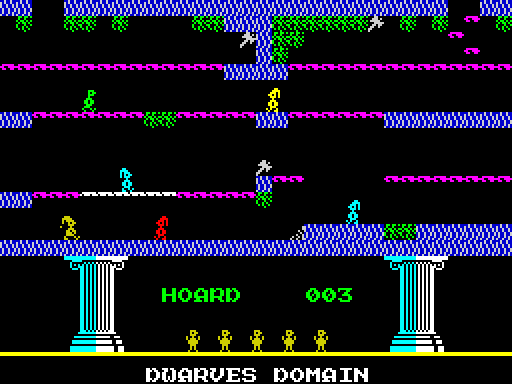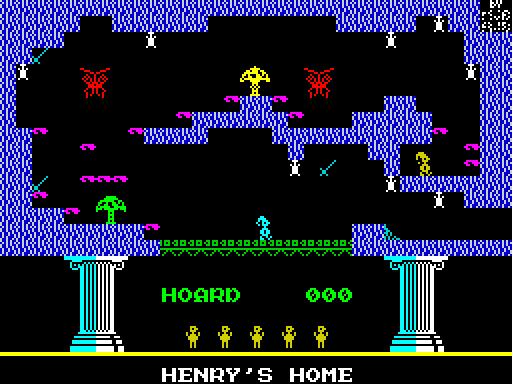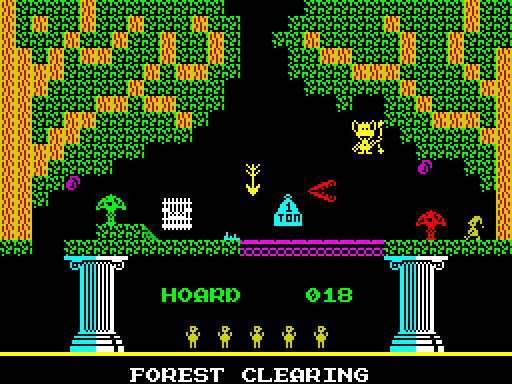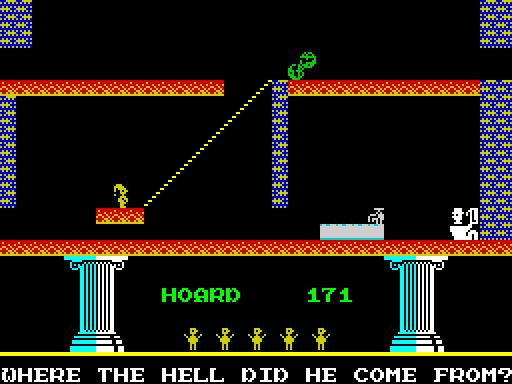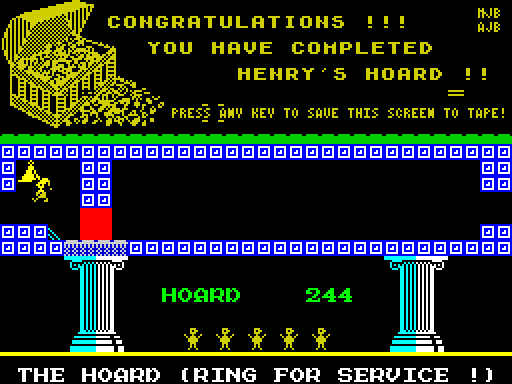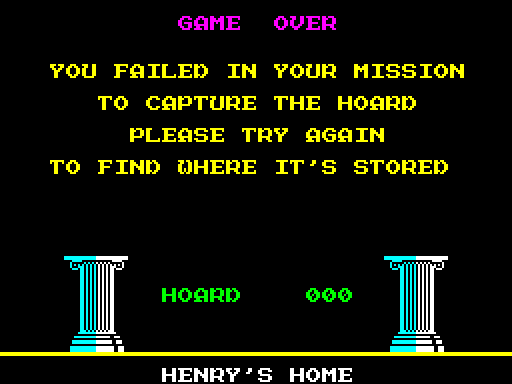 Screens which are different in the 1986 edition: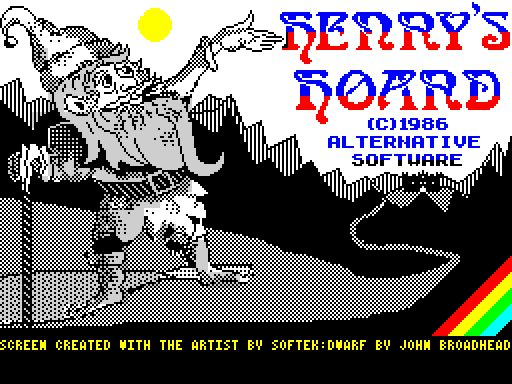 Screens which are different in the 1987 MicroHobby edition: